MG Shlachter, MGS, is an international architectural services firm headquartered in Cleveland, Ohio.
Their main objective is rapidly expanding the service offerings of their clients with no contractual obligations. 
MGS offers production and consultation services in both the architecture and graphic design markets.
team: Vlad Rosca (web developer)
We expand your capabilities and
accelerate your growth
The process started with strategizing. Here a tagline was created that aligned with what MGS is providing their clients and that spoke to their clients pain point: work overload and wanting to grow in a resource friendly way.
Next the logo was updated and modernized.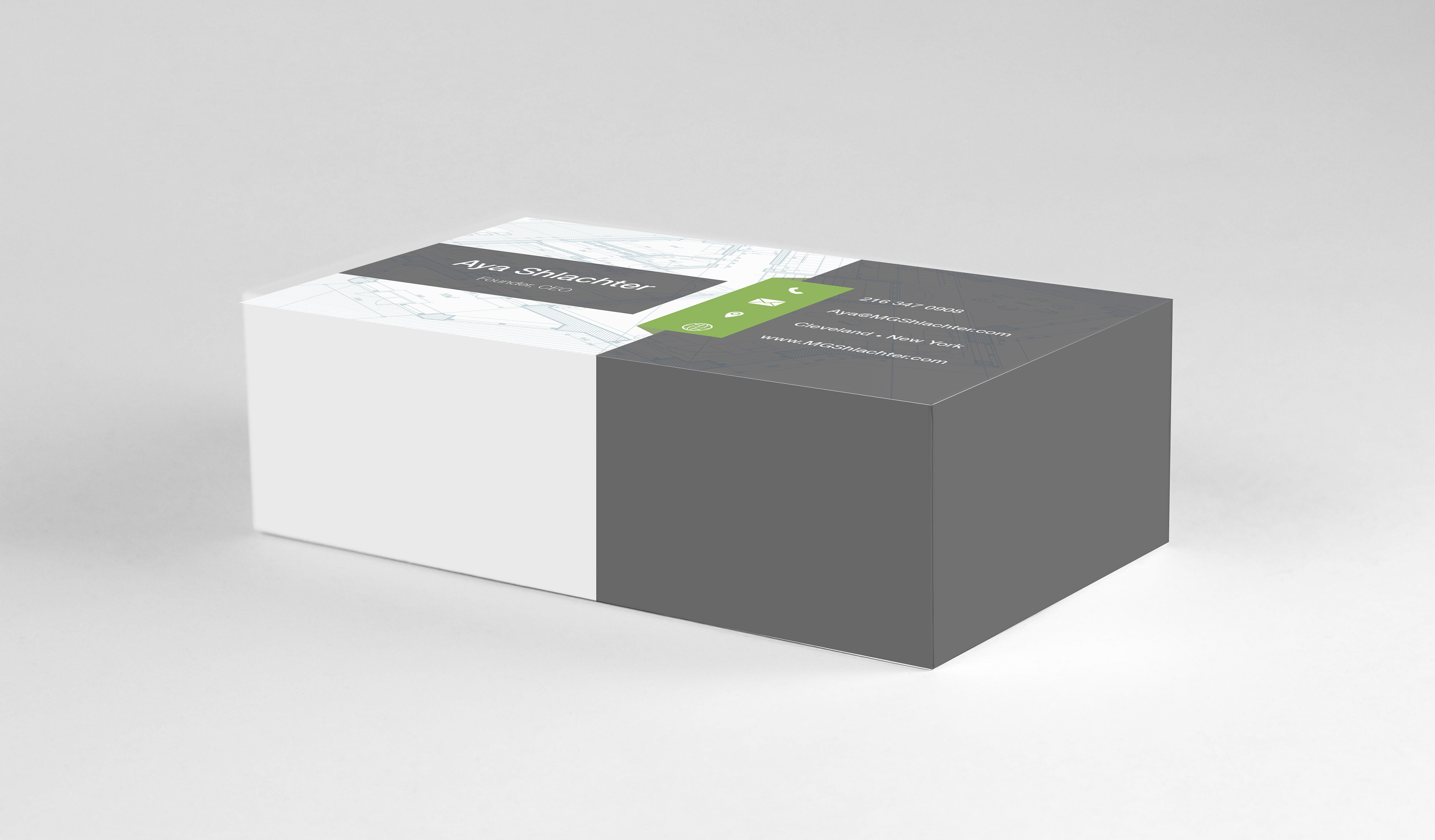 The applications of the logo were designed after the logo concept was decided on; a business card and a digital corporate profile to email out to potential clients. 
Ensuring the corporate profile expressed the tag line and new visual strategy for MGS was an integral part of the rebranding.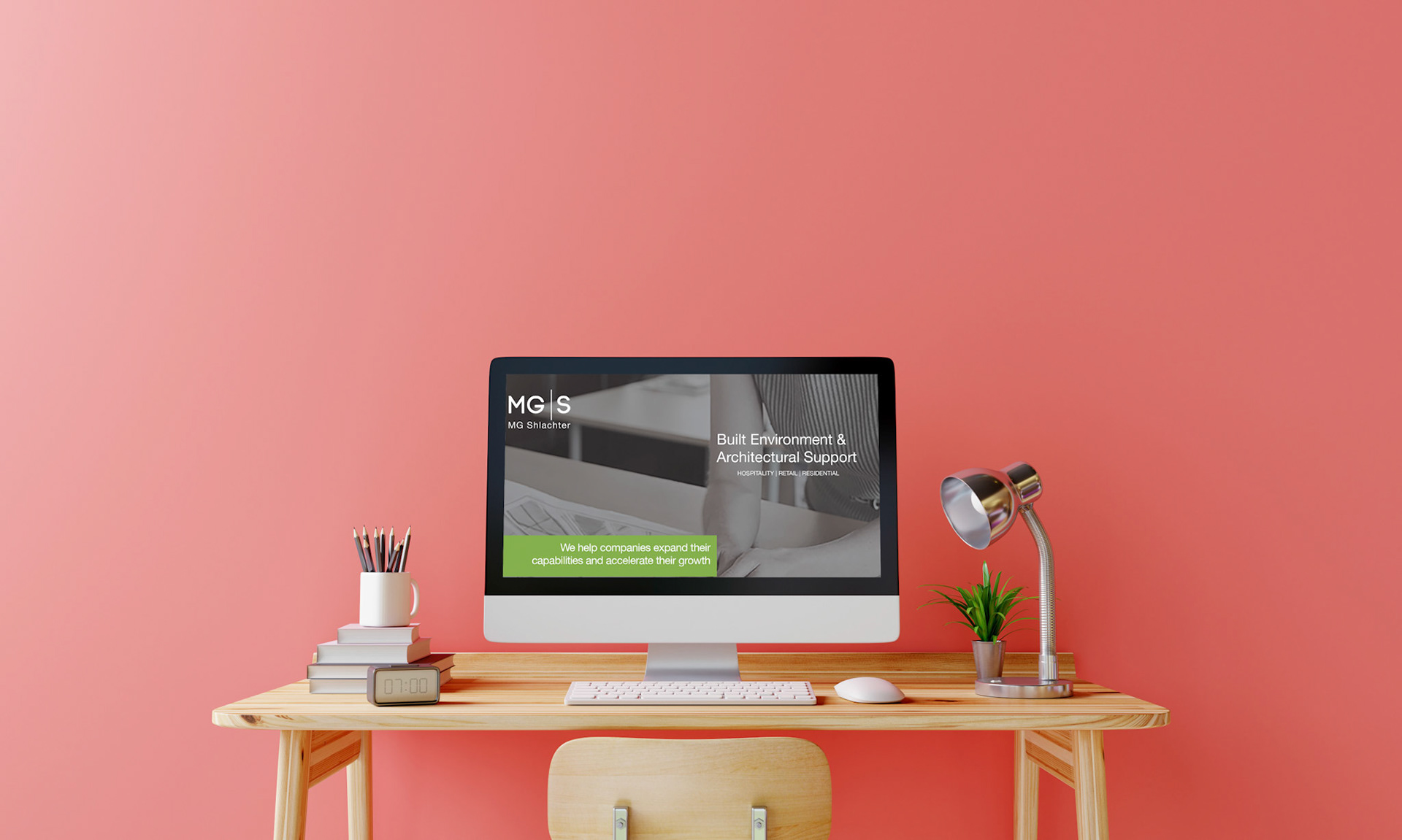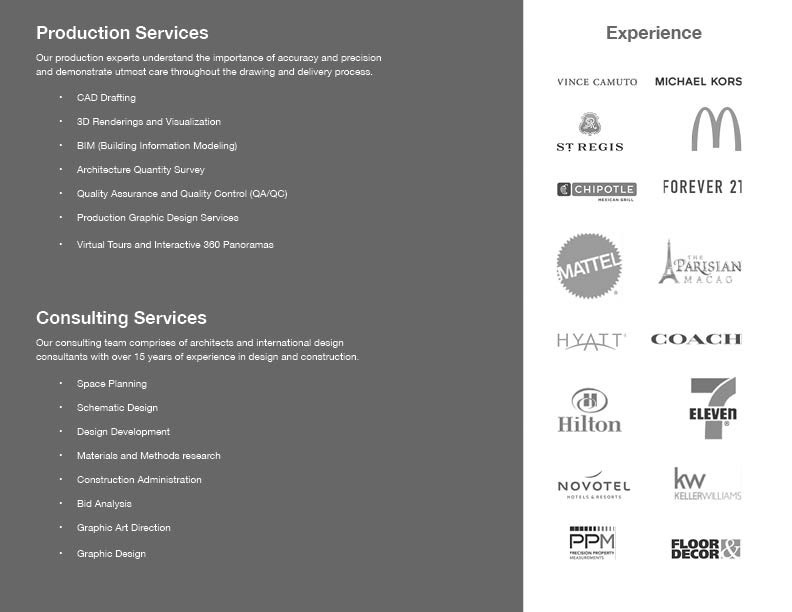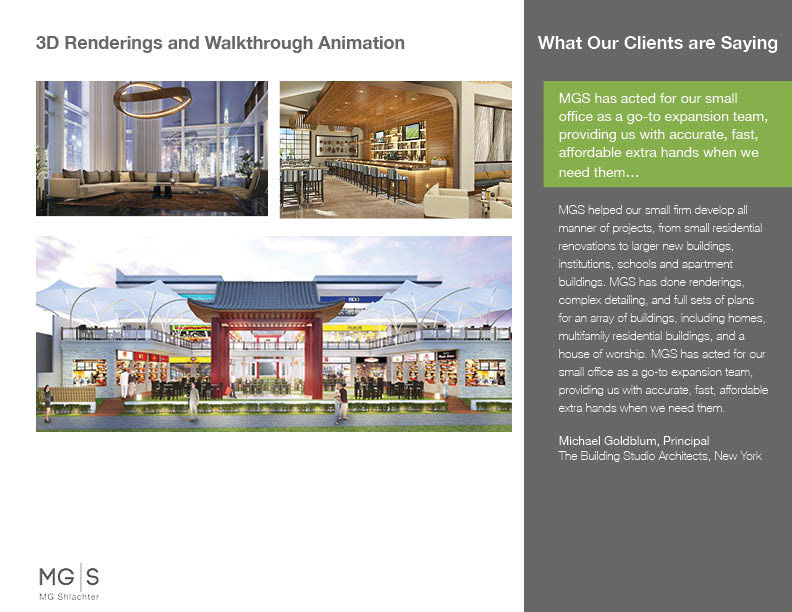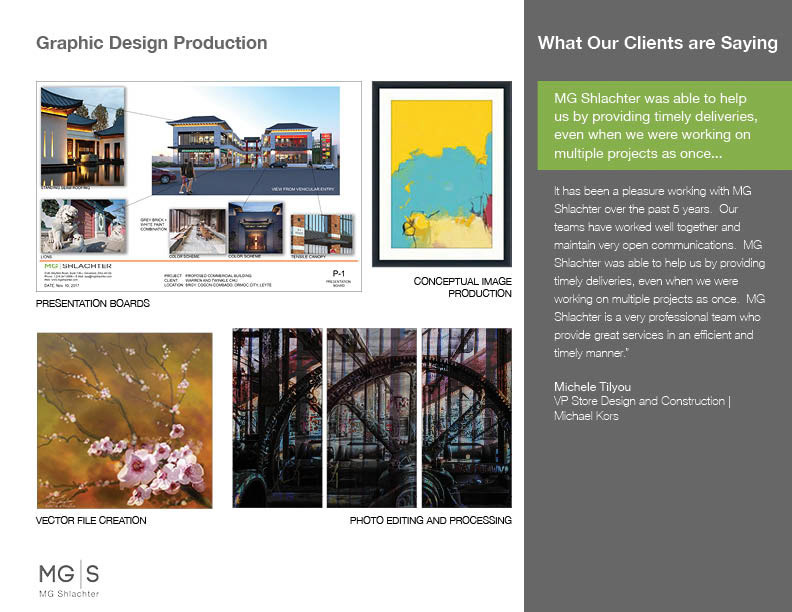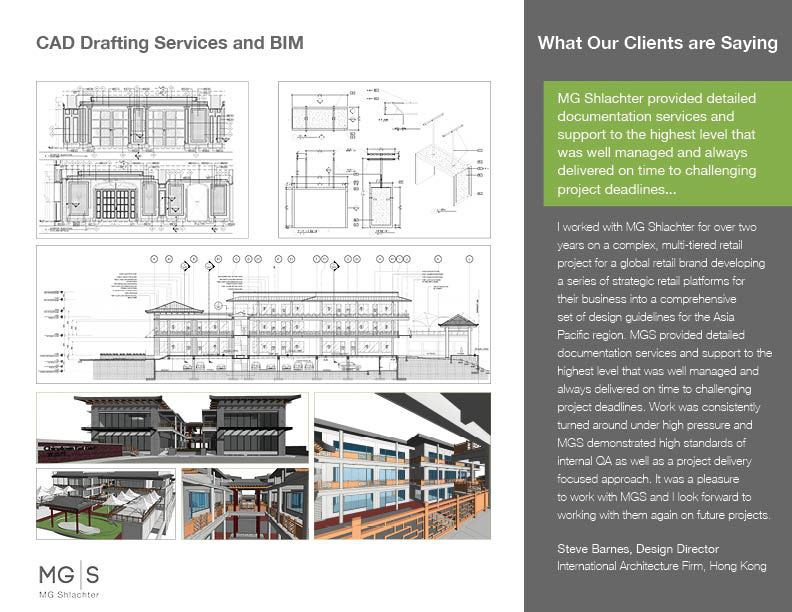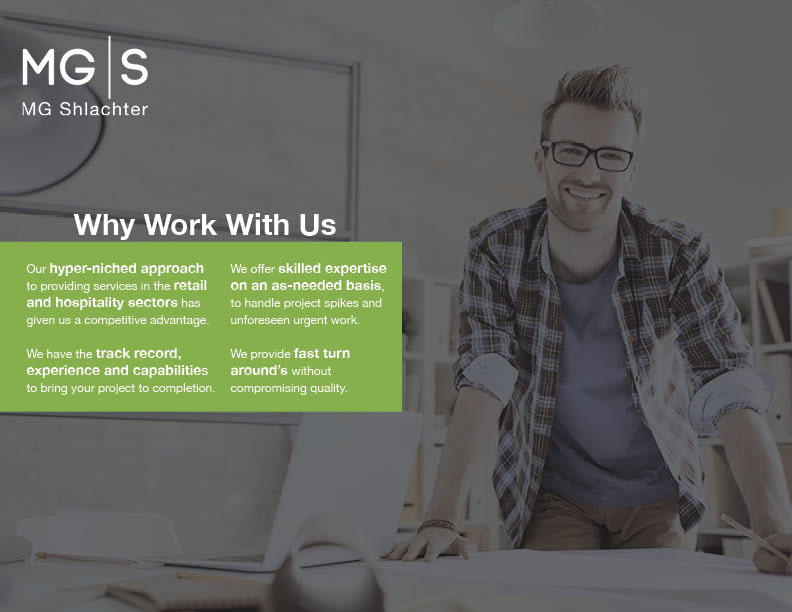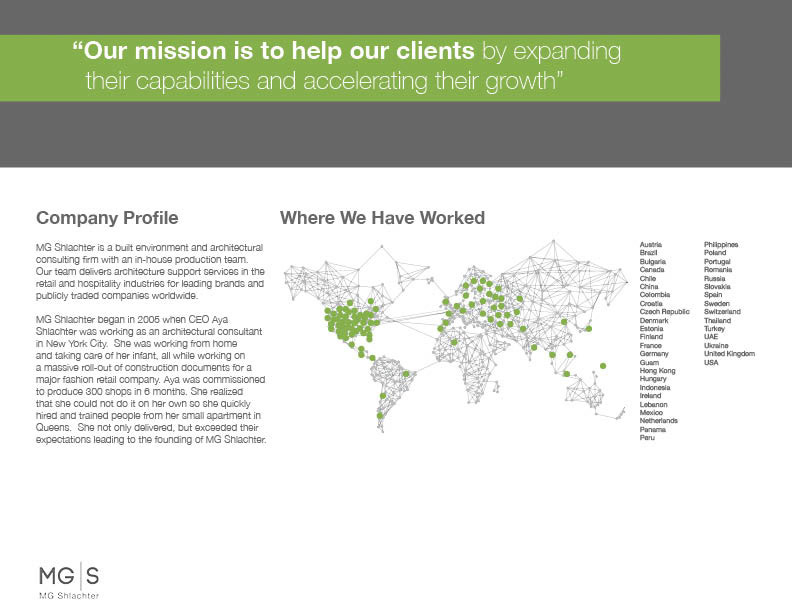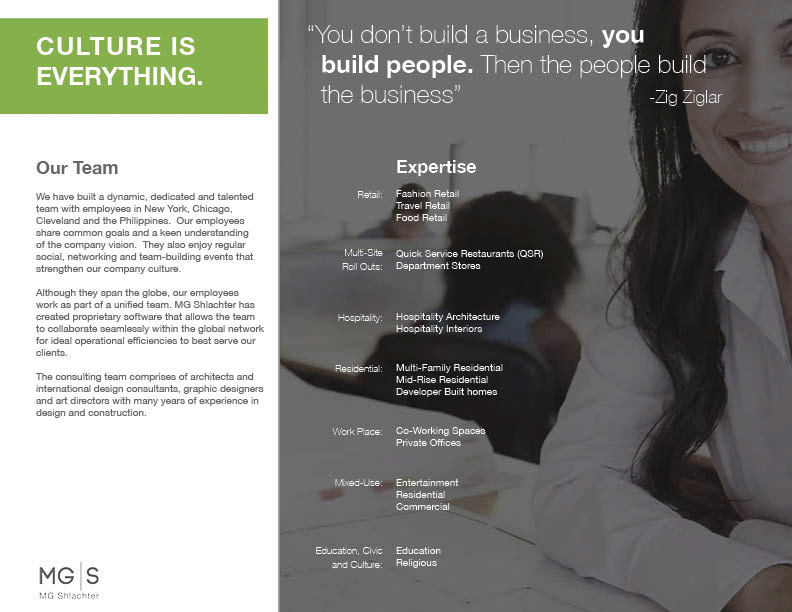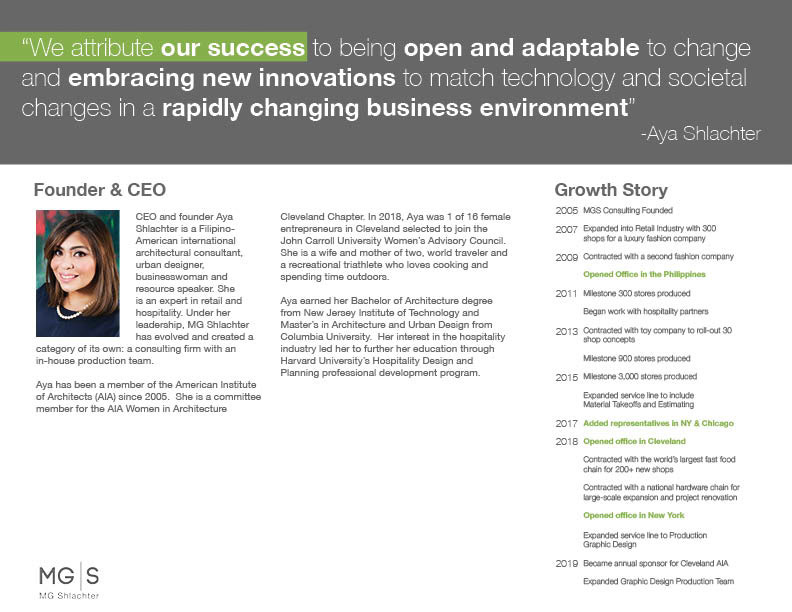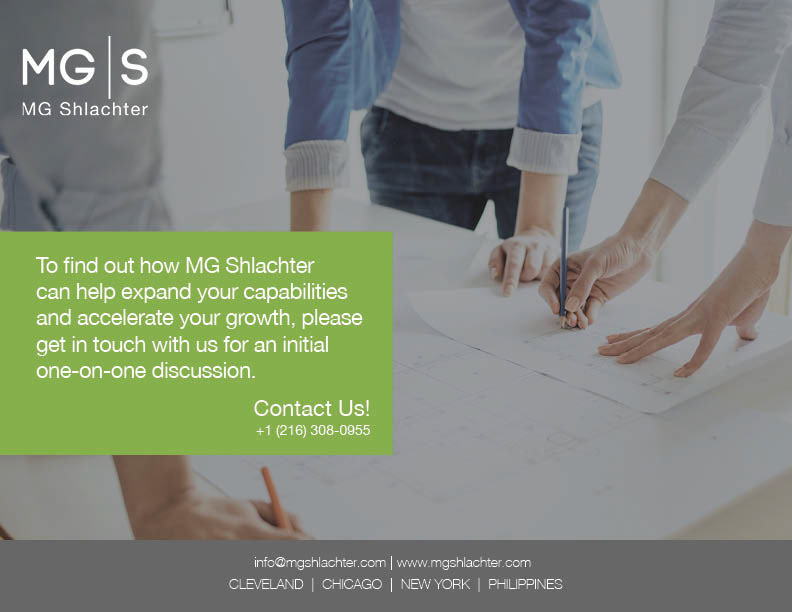 Designed to follow the visual language and strategy of the corporate profile, it is meant to act as a brochure-site for potential clients to see an exhaustive list of service offerings from MGS.